Home
Talk

28
1,300pages on
this wiki
Latest news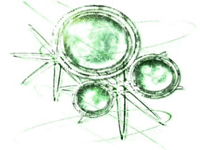 25.12.2012 - Update on Java and graphic pack

If you're interested in the progress of the Java port of Elona 1.22 (Pre-Alpha 2), check out the thread and report any issues there. Be sure to follow the instructions provided in the documentation before asking questions. You'll need Java 1.7.0 to run it.
The graphic pack made by Odabutsu, which is available for download here has been updated a lot since the one mentioned on the elona homepage, the one available there is 1.5, but it has been updated to 1.9. The graphic pack adds hundreds of customization options for your characters, along with tons of pre-customized ideas you can use as base or just use as they are.
19 May 2011 - Elona discontinued... an overdue update

Noa has ceased his development of Elona (link link). This is not the end of Elona, however. An Elona user, jdstroy, is hard at work at creating a Java port of Elona. This will NOT be a short process. But it will get done someday. Want to help speed the project up? Visit the wiki page, contact jdstroy, check out the forum, and help out!
19 June 2010 - Blowing the dust off

This isn't new news, but to replace the old news: Beta is up to version 1.22 and there is a graphics pack for customizing your character. You can visit the site for links to either.
Helping out
To write a new article, just enter the article title in the box below.
Not sure where to start?
Adding content
Talk and more...
Wiki Announcements
2013-02-17 - Updating the main page: make your voice heard on what this page should look like.
An unannotated map of North Tyris for 1.17/8 is available here.
Version Info
View the changelog to see the changes in the previous versions.
Visit the Elona site (jp) for updates.
Featured image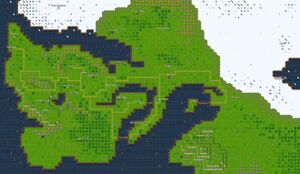 The area where the game takes place is called North Tyris.